My Home is Your Home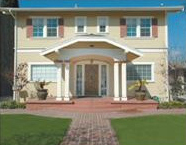 Our Mission at Elizabeth Manor is to provide each and individual student the best quality home and in a safe environment with honesty and compassion.
Elizabeth Manor is in historic Rose Park District. A residential home for international students, who may attend CSULB or any other academic institution within the vicinity. Elizabeth Manor is committed to creating a comfortable home where you can uphold your individual lifestyles and activities. At Elizabeth Manor, we understand the need to provide a caring and supportive atmosphere for today's student community. This is why we take pride in our home, uniquely created for our students to enjoy.